Is Edward Adler a Real Plane Crash Survivor? – Dear Edward is an American drama television series created by Jason Katims based on Ann Napolitano's novel of the same name. Only available on Apple TV+ from February 3, 2023.
Young Edward Adler loses his entire family in a plane crash. As they all attempt to heal from their respective losses and traumas, he finds solace in conversing with others who have experienced similar circumstances.
As a means of coping with his sadness over Jordan, who lingers on in his memories, he forms a bond with Shay, the daughter of Lacey's next-door neighbor. We wanted to discover if the terrible tale of Edward was based on actual events, and we finally knew the answer. Here is what we found, then.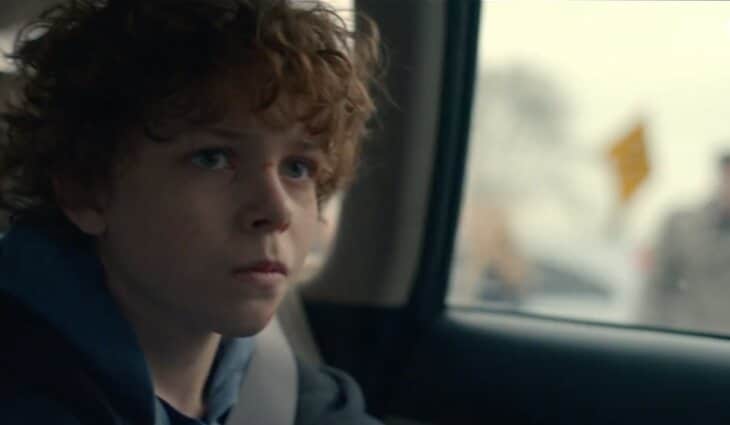 Who is Edward Adler? Is He a Real Plane Crash Survivor?
Edward Adler was inspired by a real-life survivor of an airplane crash. Ann Napolitano developed the protagonist of the original novel of the series, "Dear Edward." The author of the work claims that an actual airplane disaster served as inspiration. Dear Edward was inspired by my fixation on a real plane crash in 2010, which generated the idea for the story. Napolitano told Penguin Books that a commercial airplane from South Africa to London carrying mostly Dutch tourists returning from holiday crashed in Libya, except a young boy called Ruben van Assouw.
Napolitano was astonished and moved by Ruben's survival, and she wondered how a small youngster like him would handle his loss and survival. The author continues, "I couldn't get enough of this story, and I knew I had to write my way into understanding how this small boy [Ruben] could possibly walk away from this crash, from the loss of his entire family, and find a way to not only survive but also thrive." Napolitano invented Edward as an idea of how someone in Ruben's situation may have dealt with being the sole survivor of a plane crash in which one's family and hundreds of others were dead.
Ruben and Edward have strong similarities. The most fundamental commonality is that their parents and siblings perished in a plane crash, leaving them as the sole surviving members of their family. After the disaster, they are both taken in for safety by their aunt and uncle. Although based on a novel by Napolitano, the series is neither a biography nor a dramatization of Ruben's life. Although the Dutch child survived the plane catastrophe, the author learned little about him. In the same interview with Penguin Books, she stated, "I learned as much as I could about Ruben van Assouw, although his aunt and uncle did an excellent job maintaining his obscurity.
Because of this knowledge gap, Napolitano invented Edward and penned his biography. As stated by the author to Library Journal, "his aunt and uncle did an excellent job protecting Ruben's privacy after he was discharged from the hospital," but this kept her from finding that her nephew had recovered. "Despite (or perhaps because of) the loss he had endured, I had to concoct a set of circumstances under which a young child in that position could convincingly mature into a complete human being. I began writing to reassure myself that he would be okay, as I badly hoped he would be.
Napolitano investigated the psychological implications of survivor's guilt to visualize Edward's mental condition better. At the end of her novel-writing process, the author was also captivated by the documentary 'Sole Survivor,' which tells the lives of persons who were the only survivors of plane catastrophes. In light of the sad events surrounding Ruben and his subsequent disappearance from public view, Napolitano's invention of the fictional character Edward can be understood as an attempt to soothe herself.
Read More: Netflix's Movie "Narvik: Hitler's FIrst Defeat" Review