Is "To Your Eternity" Season 2 on Netflix, Hulu, Crunchyroll, or Funimation? Where to Watch it Online for Free? – On January 8, 2020, Kodansha revealed that an anime television series based on the manga To Your Eternity would air on NHK Educational TV. Masahiko Murata is the show's director, and Brain's Base is in charge of the animation. Shinz Fujita is in charge of the series composition, Koji Yabuno is in charge of character design, and Ryo Kawasaki is in charge of music for the show. Fushi, an immortal being that has interacted with humanity and grown to have his own will and consciousness, is the story's focus as he traverses the Earth.
Because of the COVID-19 pandemic, the series' April 2021 release date was postponed from its original October 2020 debut date. The 20 episodes of the show were broadcast from April 12 to August 30, 2021. Outside of Asia, Crunchyroll has obtained a streaming licence for the anime. The show has also been purchased by Medialink, who will broadcast it under the Ani-One moniker.
Three home media releases of the series will be made available in Japan by Aniplex in 2021: August 25, October 27, and December 22.
The series' opening theme song, "PINK BLOOD," was sung by Hikaru Utada, and the first season's closing theme song, "Mediator," was written by Masashi Hamauzu. Except for the one-off special "Fushi's Journey," each episode lasts around 25 minutes.
In the season's penultimate episode, a second was teased. The second season was animated by Drive rather than Brain's Base, and Kiyoko Sayama took over as director in place of Masahiko Murata. The remaining members of the core team are first-season veterans. The debut date was October 23, 2022.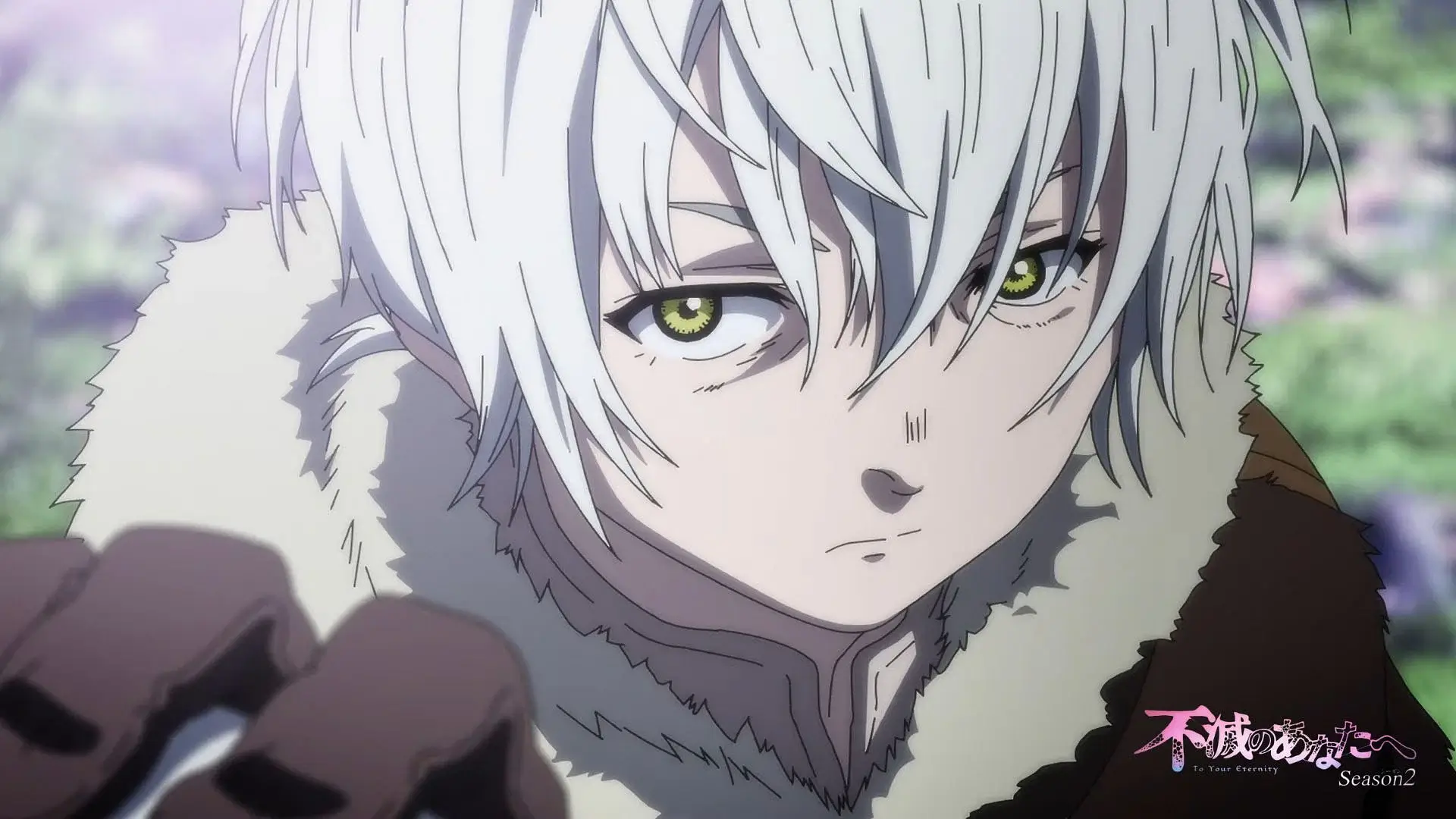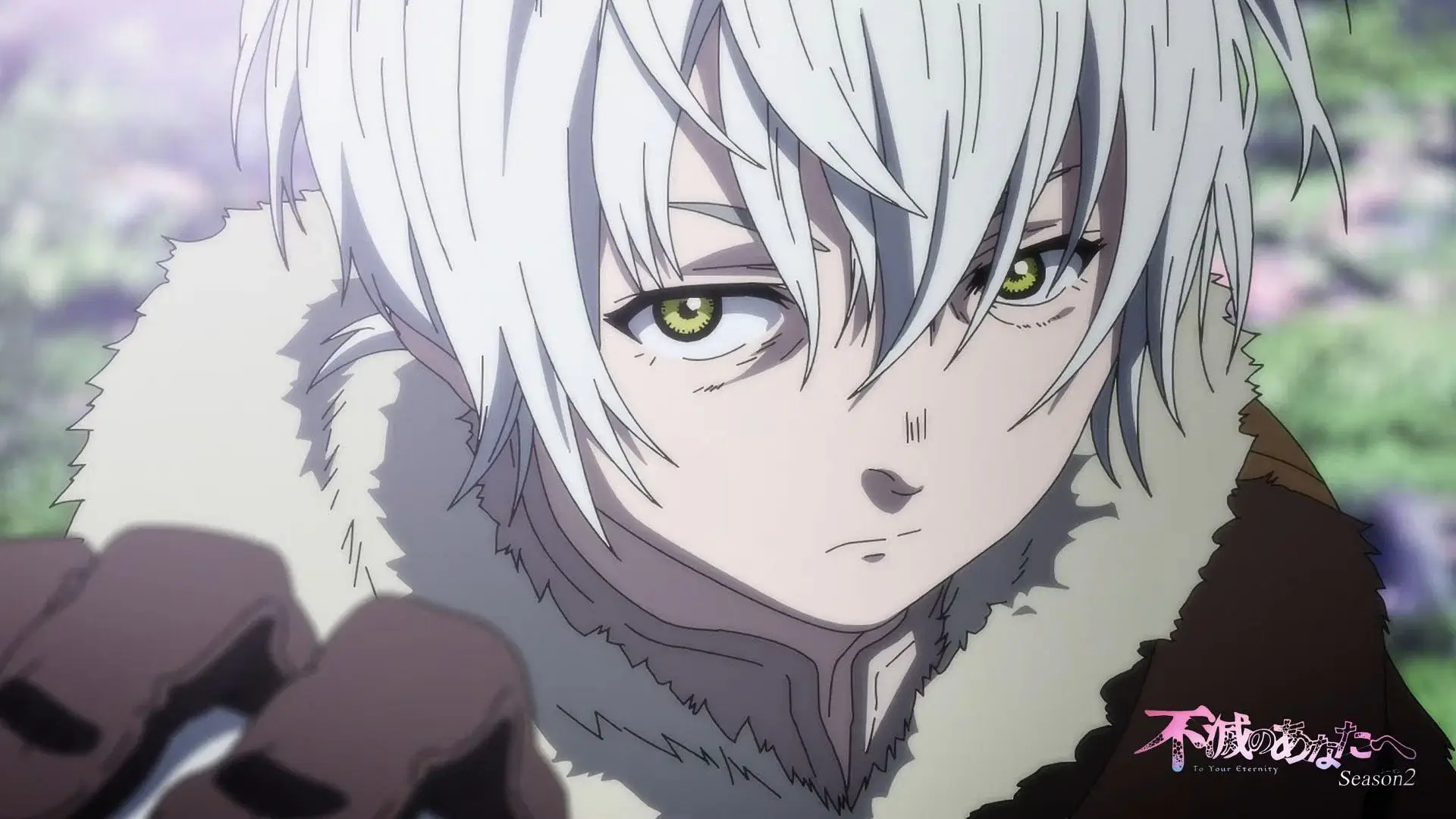 "To Your Eternity" Season 2 Release Date
On Sunday, October 23, 2022, at 7 p.m. JST on NHK E TV, "Reincarnating Love," the first episode of To Your Eternity season 2 will air. The episode's release date and timing will consequently change depending on the time zone.
With a total of 20 episodes planned for Season 2, the anime will be available to stream from the Fall 2022 anime season through the Winter 2023 anime season.
If you want to see best Volleyball Anime series, here is the list.
What is To Your Eternity Season 2 About?
The Guardians Arc will begin into Your Eternity season 2 episode 1, with a forty-year time jump following the passing of elderly Pioran. Fushi spent nearly forty years by himself on a dull island. He then encountered Hisame, a young woman from the Yanome Country, who informed him that she was Hiyase's reincarnation. Fushi found this very upsetting, but he decided to team up with her and the "Guardians" to defend the defenceless from the threat of knockers.
Is To Your Eternity Season 2 on Crunchyroll?
The best location to watch "To Your Eternity" is on Crunchyroll. You can currently view the show with English subtitles in Japanese. New episodes are available to premium Crunchyroll subscribers as soon as they are released, but free subscribers must wait, perhaps for a few weeks, with commercial ads. Watch To Your Eternity Season 2 here.
Is To Your Eternity on Netflix?
Netflix does not yet have To Your Eternity season 2 available to stream. However, other shows like "Spy x Family" and "Blue Period" will likely appeal to premium customers.
Is To Your Eternity on Hulu?
Hulu does not yet have To Your Eternity. Other well-known anime episodes like "Naruto Shippuden," "Megalobox," and "Demon Slayer Kimetsu No Yaiba" are also available to view.
Is To Your Eternity on Funimation?
"To Your Eternity" is not available on Funimation right now. If the show gets dubbed, the English version might eventually become accessible on Funimation; therefore, this could change in the future. You can, however, stream "Attack on Titan," "Demon Slayer: Kimetsu no Yaiba," and "One Piece" if you have a membership.
Where to Watch To Your Eternity Season 2 Online?
Season 2 of "To Your Eternity" will also be available on VRV in addition to Crunchyroll. You can stream all episodes here if you have a subscription. If you want to stream "To Your Eternity Season 1," you can watch it on HBO Max and on Netflix.
If you live in Southeast Asia, you can watch all episodes of "To Your Eternity" season 2 for FREE on "Ani-One Asia" YouTube.