Outlast Season 2 – On March 10, Netflix dropped all eight episodes of the reality series "Outlast." Throughout the show, the sixteen candidates were supposed to face the freezing Alaskan tundra and collaborate. Just Team Charlie (Nick Radner, Seth Lueker, and Paul Preece) and Team Alpha (Amber Asay and Jill Ashock) made it to the end of the season.
What Happened on Netflix's Outlast Season 1?
Although no one could be eliminated, Outlast's rules required that "lone wolves" form teams; if they were rejected by their pack and ran out of supplies, they were forced to self-eliminate. After being cornered by wild animals, they were left alone to endure the harsh Alaskan winter.
Andrea fell sick only days after her arrival and was forced to leave the program. Tim and Corey could not endure the play's icy atmosphere, so they eventually left. As Jordan fell from hunger shortly after Lee had left camp, they knew they had to evacuate the area rapidly.
Brian left the program because the conduct of his fellow Alpha campers, who had been stealing from the Delta squad, sickened him. Then, both Dawn and Joel departed the competition for the same reason. Once the rest of his team abandoned him, Javier attempted to join Charlie's side but was denied. Angie became unwell due to intestinal obstruction and had to be pulled from the Charlie team.
Before joining the Charlie squad, Justin destroyed the assets of team Alpha. Because of this, he was strongly rejected by both organizations. Thus, Justin returned home by himself.
Do you want to get an Outlast season 2 now that you've already finished watching the first season?
Recommended: Where is 'Outlast' Contestant Joel Hungate Now?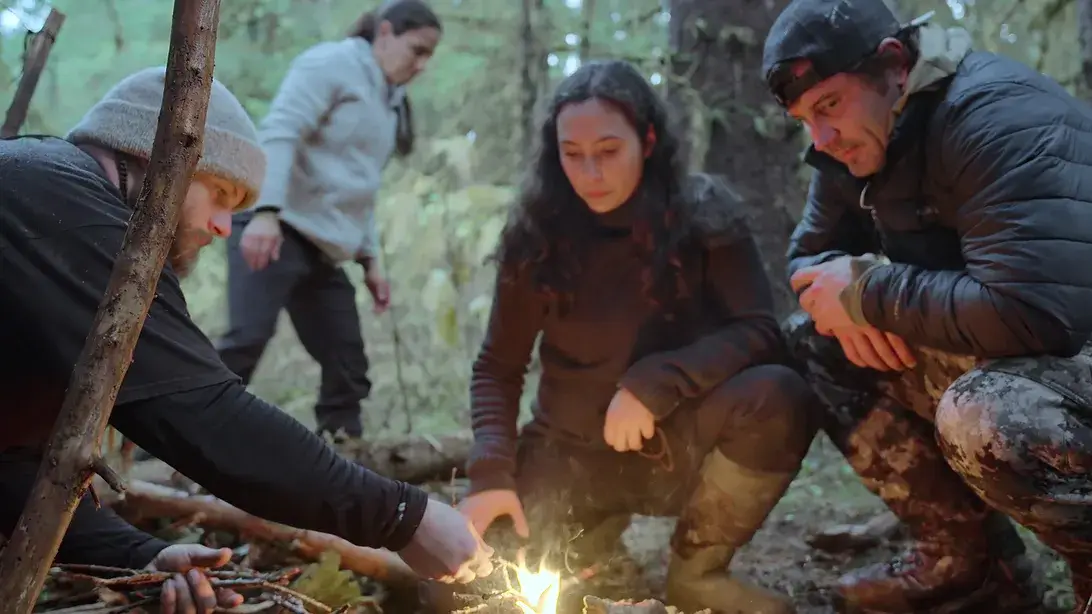 Outlast Season 2 Release Date
Surprisingly, Netflix has yet to venture into the survival competition show genre, given its extensive presence in other categories like dating, fashion, cooking, real estate, and home improvement. Survivor has produced 40 seasons and numerous spin-offs since its inception 40 years ago.
Netflix has yet to decide whether or not to renew or cancel Outlast. Unscripted shows tend to be cheaper to produce than scripted ones, making them likely for renewal. Nonetheless, the show presents unique challenges due to its extended wilderness production requiring extended wilderness shooting. Outlast contestants compete for $1 million in prize money which could affect whether Netflix renews the show or reduces it depending on how well it performs next season depending on how well it does. If you want another Outlast season, watch it through, as completion rates also affect a show's chances for renewal odds.
Game show reality TV continues to excite audiences with its high stakes, rigid rules, and potential winners. Fans of the "Outlast" show may not know whether their show will be renewed or not; for now, though, viewers can continue enjoying watching contestants strive for fame, fortune, and the ultimate prize – whatever that may be!
Must Read:
Netflix's Buying Beverly Hills: Who is Mandana Bolourchi's Boyfriend?