(S03E09) Previous Episode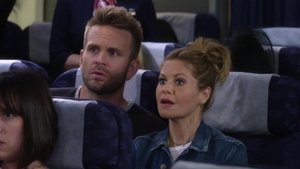 Aired On 2017-09-22
The gang is flying coach for Steve and CJ's wedding -- but Max and Fernando plan to sit in first class. Stephanie starts her search for sperm donors.
Next Episode (S03E010)
Airs On 2017-12-22
Know what this is about?
D.J. Tanner-Fuller is a widow and mother of three. Things become too much to handle, so she asks for help from her sister Stephanie and her best-friend Kimmy.