(S03E010) Previous Episode
Aired On 2018-12-07
Vanessa, trapped in an abandoned slaughterhouse, wrestles between the light and dark sides of her own self before she can move forward on her path to find the Final Elder.
Next Episode (S03E011)
Airs On 2018-12-14
In his hometown, Axel fights both his tragic past and a vicious pack of Daywalkers. Sam can't find Mohamad, and takes his anger out on Chad and Mike.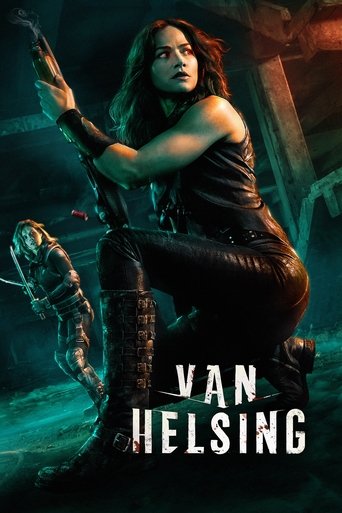 Vanessa Helsing, the daughter of famous vampire hunter and Dracula nemesis Abraham Van Helsing is resurrected five years in the future to find out that vampires have taken over the world and that she possesses unique power over them. She is humanity's last hope to lead an offensive to take back what has been lost.