(S013E07) Previous Episode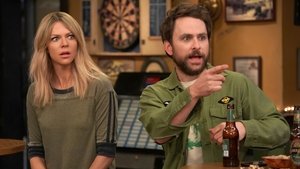 Aired On 2018-10-17
With nothing to do while their phones update to the latest software, the gang decides to reminisce on old times. As everyone misremembers events from their past, the gang's current reality becomes altered.
Next Episode (S013E08)
Airs On 2018-10-24
It's the weekend of Super Bowl LII from Charlie's perspective. While Charlie searches the back office, Cricket steals the suit leaving Charlie home alone to defend himself.
Four egocentric friends who run a neighborhood Irish pub in Philadelphia try to find their way through the adult world of work and relationships. Unfortunately, their warped views and precarious judgments often lead them to trouble, creating a myriad of uncomfortable situations that usually only get worse before they get better.
Writing:
Rob McElhenney
Glenn Howerton
Stars: