(S010E012) Previous Episode
Aired On 2019-01-16
Phil and Claire decide to take a cycling tour through Italy before they become grandparents, and Dylan introduces them to his mom who has an interesting past. Meanwhile, Cameron and Mitchell discover some interesting reading material in Lily's room and decide to confront her about it, while Gloria and Jay discover their respective great uncles may have fought on opposing sides of a war.
Next Episode (S010E013)
Airs On 2019-01-23
While preparing a presentation for his students about their future goals, Cam must also contend with a bully at the school and Jay is having a little technical trouble during his video conference. Meanwhile, the local mall is holding a photo shoot for its new ad campaign and Gloria tricks Phil and Joe into participating.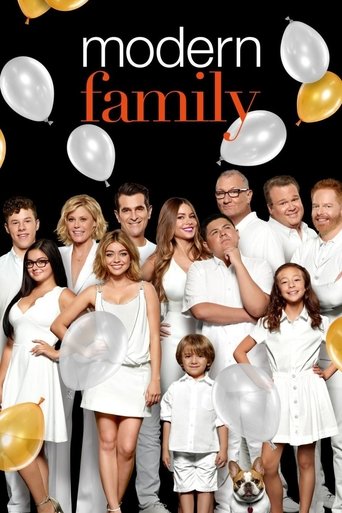 The Pritchett-Dunphy-Tucker clan is a wonderfully large and blended family. They give us an honest and often hilarious look into the sometimes warm, sometimes twisted, embrace of the modern family.
Writing:
Steven Levitan
Christopher Lloyd
Stars: