(S06E07) Previous Episode
Aired On 2019-02-15
While Red and Dembe enlist Glen's help in stacking the jury to Red's advantage for his upcoming trial, the task force investigates a series of mysterious deaths resulting from weaponized insects.
Next Episode (S06E08)
Airs On 2019-02-22
Liz and Jennifer's pursuit of a lead on the truth about Reddington puts them in unexpected danger. Red steps in to help mediate a brewing prison gang war.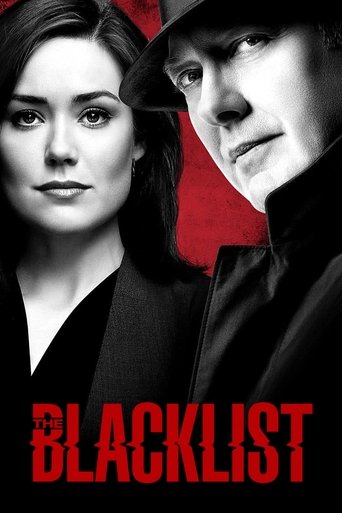 Raymond "Red" Reddington, one of the FBI's most wanted fugitives, surrenders in person at FBI Headquarters in Washington, D.C. He claims that he and the FBI have the same interests: bringing down dangerous criminals and terrorists. In the last two decades, he's made a list of criminals and terrorists that matter the most but the FBI cannot find because it does not know they exist. Reddington calls this "The Blacklist". Reddington will co-operate, but insists that he will speak only to Elizabeth Keen, a rookie FBI profiler.
Writing:
Jon Bokenkamp
Taylor Martin
Noah Schechter
Stars: