(S05E07) Previous Episode
Aired On 2019-02-21
Gordon races to uncover the criminal element threatening to end talks of Gotham's reunification with the mainland. A very much alive Jeremiah returns and organizes a twisted recreation of the murder of Bruce's parents with the help of Jervis Tetch aka Mad Hatter.
Next Episode (S05E08)
Airs On 2019-02-28
Bullock's past comes back to haunt him when he and Gordon investigate two murders at Sirens. Meanwhile, Bruce and Alfred explore the tunnels beneath the city, and Penguin and Nygma's plans to escape are thwarted by the least likely of suspects.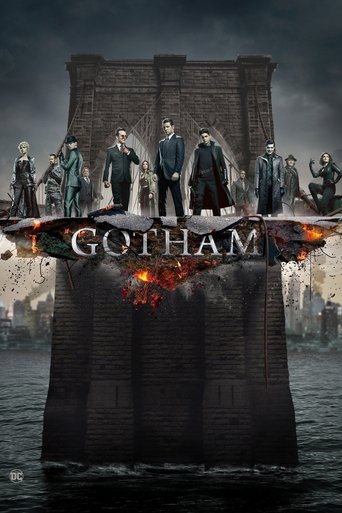 Before there was Batman, there was GOTHAM. Everyone knows the name Commissioner Gordon. He is one of the crime world's greatest foes, a man whose reputation is synonymous with law and order. But what is known of Gordon's story and his rise from rookie detective to Police Commissioner? What did it take to navigate the multiple layers of corruption that secretly ruled Gotham City, the spawning ground of the world's most iconic villains? And what circumstances created them – the larger-than-life personas who would become Catwoman, The Penguin, The Riddler, Two-Face and The Joker?