(S08E04) Previous Episode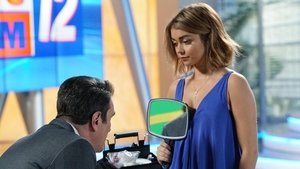 Aired On 2016-10-12
Phil can't cover up his excitement when he's invited to appear in a real-estate news segment for the local news. The day gets even better after meeting his "weatherman" hero, Rainer Shine. Phil made one little mistake; he introduced him to Hayley. Over at the Pritchett house, Jay decides to infuse a little grit into Manny's video interview for his college application. In the Tucker-Pritchett home, Lily is over their new houseguest and decides to take matters into her own hands.
Next Episode (S08E05)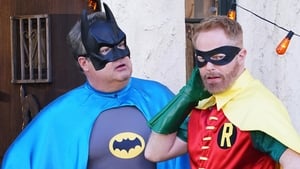 Airs On 2016-10-26
Luke's Halloween party isn't the monster bash he dreamed of and is at risk of having the worst party of the year. Sensing trouble, the rest of the Dunphy's realize all his party needs is a visit from Rod Skyhook, a little promotion and some adult supervision to get it started. Meanwhile at the Tucker-Pritchett home, Cam faces off with his Halloween nemesis while Lily and Mitchell try to save the day and work to keep him from going to the darkside. Finally, when Jay finds out that Manny is going to a party at the home of an old enemy, he enlists him to deliver a trick he will never forget.
Modern Family stars the Pritchett-Dunphy-Tucker clan, a wonderfully large and blended family. Together these three families give us an honest and often hilarious look into the sometimes warm, sometimes twisted, embrace of the modern family.
Writing:
Steven Levitan
Christopher Lloyd
Stars: